The Kiner Hour – Let's Talk Dance With Ashani Mfuko
Live on Sundays: 7 pm – 8 pm EST
This show covers hot topics in the dance world, dance events, the business side of the dance industry, how to be successful in the dance industry, health and wellness, social media for dance tips, and how to stay positive and motivated as a dance studio owner, dance teacher, and professional dancer, with special guest interviews from dance-industry leaders.
ABOUT THE HOST:
Ashani Mfuko is a professional dancer/dance instructor, the CEO/President of Kiner Enterprises Inc., a Radio/Tv Host and Producer, a Marketing & Branding Consultant, and the host of The Kiner Hour – Let's Talk Dance with Ashani Mfuko Internet radio show. She has made appearances on The Nate Berkus Show, The Tyra Banks Show, Good Morning America, The Bill Cunningham Show, Showtime at the Apollo, in films, music videos, and live performances at venues including; Lincoln Center, Madison Square Garden, The Ailey Citigroup Theater, and The Joyce — Soho. Ashani has taught at The Ailey Extension, Steps on Broadway, Ballet Hispanico, and tons of dance studios, public and private schools, and after-school programs, throughout the New York Metropolitan area.
Her dance articles and tips have been featured on dancebloggers.com,danceadvantage.net, the dance.com blog, the 4dancers.org blog, the Grosh Backdrops and Backdrops Beautiful blogs, as well as Red Rover Style.com. She is a leader in the field of dance teacher staffing, personal branding and marketing for dancers, & social media for the dance biz. She offers all types of tips, tools, and advice for dancers and dance businesses, on the Kiner Enterprises Inc. Dancer's blog.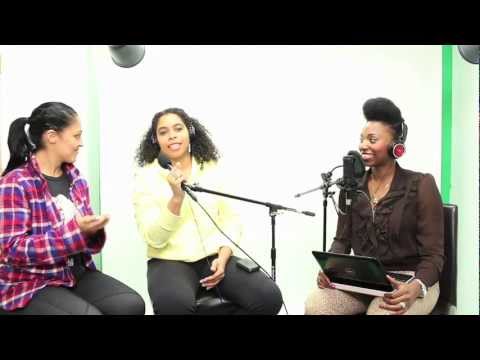 Our live, weekly radio show has featured some of the most well-respected leaders in the dance industry including, American Ballet Theatre Soloist, Misty Copeland, Ailey II Artistic Director, Sylvia Waters, Joffrey Ballet Artistic Director, Ashley C. Wheater, Dance Theatre of Harlem Artistic Director, Virginia Johnson, Dance/NYC Director, Lane Harwell, Hip-Hop Dance Conservatory Artistic Director and Founder, Safi Thomas, Dance New Amsterdam Executive Director, Kate Peila, and many more!!!
Reach an international dance audience by advertising your dance product, dance company, or dance event on our radio show! Get a 30-second audio commercial that plays during the live show, as well as the replays on iTunes, plus a 30-second video commercial featured in our weekly highlight video! 

"Ashani is an amazing host and really scourers the dance community to help companies, dancers and organizations of all dance styles and focuses get the word about about everything they are doing. Her presence is needed in the community and her radio show is awesome. Where else can you find an hour radio show devoted to all things dance?" ~ Amber Henrie, Public Relations Specialist to the dance industry
RADIO SHOW SPONSORSHIP:
- 1  Show – $250
- 12  Shows (12 Weeks) – $1500 (50% Discount!)
E-mail info@kinerenterprises.com today to become a sponsor, and for more information!
CHECK OUT  A SPECIAL NEWS FEATURE HIGHLIGHTING OUR RADIO SHOW'S 1-YR ANNIVERSARY CHARITY EVENT IN NYC! CLICK HERE TO VIEW THE ARTICLE!
WATCH THE VIDEO HIGHLIGHT ON THE LEFT!
Please feel free to share this on Facebook and Twitter !
For information on becoming a sponsor for the show, please e-mail, info@kinerenterprises.com to receive our Sponsor Information Package.
Dance Teacher Web is an official sponsor of The Kiner Hour – Let's Talk Dance with Ashani Mfuko.